Lancaster Summer Swim League
Our goal is to foster a friendly, yet competitive swim environment that encourages a collaborative spirit of sportsmanship shared by swimmers, coaches, parents, officials, & spectators alike. We also enable local swimmers to represent their community pool, intended for a healthy dose of competition that fosters growth and enjoyment for all involved.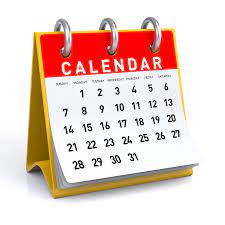 We will have our annual start up meeting for the 2023 summer season on April 13th at 7:00pm. This will be held at the Hempfield recCenter (950 Church Street, Landisville). We are looking forward to seeing everybody!
Woodridge
Adamstown
Skyline
Ephrata
Overlook
Landisville
Millersville
Mount Joy
Conestoga Valley
Lampeter Strasburg
Division 1:
1st Place – Woodridge
2nd Place – Skyline
3rd Place – Overlook
Division 2:
1st Place – Landisville
2nd Place – Conestoga Valley
3rd Place – Millersville
Division 3:
1st Place – Bent Creek CC
2nd Place – East Cocalico
3rd Place – Lancaster CC
Lancaster Summer Swim League Divisions
This section contains links to the teams within the 4 divisions of the LSSL.
Lancaster Summer Swim League Resources
Download the rules and other resources necessary for participation in the league and league events.
LSSL Championship Qualifying Times
Ephrata Mini Meet
Meet Packet
MeetManager ZIP file
Results
Apple's Swim A Bridge Challenge
Overlook Relays
Meet Packet
MeetManager ZIP file
Results
Lititz Springs Invitational June 24th
Meet Packet
MeetManager ZIP file
Results
Skyline Cup
Meet Packet
MeetManager ZIP file
Results
Manheim Fast and Furious July 15th
Meet Packet
MeetManager ZIP file
Results
Black Knight Invitational July 15th
Meet Packet
MeetManager ZIP file
Results
LSSL Divisionals July 22nd
Red Division: Meet Packet  ZIP File  Results
White Division: Meet Packet  ZIP File  Results
Blue Division: Meet Packet  ZIP File  Results
Gold Division: Meet Packet  ZIP File  Results
LSSL Championships July 28-29th
Meet Packet
MeetManager ZIP file
Results
March

2023

Sun
Mon
Tue
Wed
Thu
Fri
Sat
Reach Out To Us About Upcoming Events or Questions